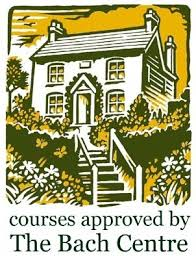 We conduct The Bach Centre UK approved Level 1 course in English, Hindi & Marathi for India.
About the Level 1 Courses
Level 1 covers the basics, including the indications for each remedy. It introduces fundamental concepts such as simplicity, the importance of personal selection, and the seven groups, and gives students the skills and confidence to use the remedies in their own lives and with family and friends. Level 1 is a required foundation course for people who want to attend one of the higher levels.
Description
The course lasts two days. Each day starts at 9.30 am and ends at about 4.30 pm.
Morning, afternoon refreshments & lunch are included in the course fee, which also covers course materials and training costs. Students are responsible for their own accommodation, arrangements (one may request us for assistance if required).
All participants will receive a Level 1 certificate of completion.
The fee includes GST. Course bookings can't be reserved or confirmed until you pay the course fee. Paying the fee doesn't automatically guarantee a place on a course: a place is not confirmed until we confirm it.
To know the course fees please click the language in which you prefer to complete your course. Course fees is different for English & Hindi/Marathi language.
Click here for payment details
Terms of cancellation: If you cancel a booking after we have confirmed it, we will deduct a non-returnable cancellation fee of Rs. 5000/- from any refund.
If we cancel a course before the course start date, we will make a full refund of the course fee.