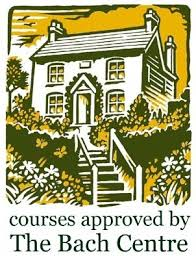 We conduct The Bach Centre UK approved Level 1 course in English, Hindi & Marathi.
About the Level 1 Courses
Level 1 covers the basics, including the indications for each remedy. It introduces fundamental concepts such as simplicity, the importance of personal selection, and the seven groups, and gives students the skills and confidence to use the remedies in their own lives and with family and friends. Level 1 is a required foundation course for people who want to attend one of the higher levels.
Description
The class-room course lasts two days. Each day starts at 9.30 am and ends at about 4.30 pm.
Morning, afternoon refreshments & lunch are included in the course fee, which also covers course materials and training costs. Students are responsible for their own accommodation, arrangements (one may request us for assistance if required).
All students, upon successful completion of the course will receive a Level 1 certificate from Bach Centre UK.
Course bookings can't be reserved or confirmed until you pay the course fee. A place on the course is not confirmed until we confirm it.
This course is conducted by VIRENDRA SONASARIA who is himself a Bach Foundation Registered Practitioner from Bach Centre UK & a Licensed Level 1 Teacher.
Recommended for:
Doctors & students of ALL Medical Streams, Health care workers & Professionals
Non Medical person who wish to use the system personally or begin to integrate it for use with friends/ family/pets & plants.
YOU WILL LEARN :
History and philosophy of Dr. Edward Bach, his remedies and how they are prepared.
Review of all 38 of Dr. Bach's remedies and when to use the remedies in everyday life.
How to achieve emotional balance by reducing stress, alleviating worry, and improving self-confidence and well-being.
Level 1 completion certificate is a must for further training of level 2 & 3 from Bach Centre UK.
To prepare a treatment bottle yourself for using it personally or for others, pets & plants too.
COURSE FEES:

1) ONLINE COURSE : please click the link to know the current fees /dates for Online courses
https://www.facebook.com/bachflowerindia/

2) CLASSROOM COURSE: To know fees of the course, please select the language in which you prefer to complete your course. Course fees are different for English, Hindi & Marathi language. To know the dates for classroom course please see Calendar of Events. Classroom courses are currently cancelled till further notification from Government of India amid COVID19 pandemic. Students can avail ONLINE route to begin their Bach Education for courses approved by Bach Centre UK. To know the details of ONLINE course click here
This course includes Certificate from Bach Centre; UK, a book recommended by Bach Centre will be given to students, Level 1 Handouts from Bach Centre.
Click here for payment details
Terms of cancellation: If you cancel a booking after we have confirmed it, we will deduct a non-returnable cancellation fee of Rs. 5000/- from any refund.
If we cancel a course before the course start date, we will make a full refund of the course fee.