Students who wish to learn the magnificent Bach flower remedy system now have the option to begin their Level -1 course ONLINE. The online Level-1 course is approved by the Bach Centre, UK.
The Online course is specifically designed keeping in mind the convenience of the students. As we had in our past Online Courses many doctors, professionals & executives taking the online route to begin their Bach Education we are aware of the time constraints they face & so other than our usual evening timings, we sometimes work up a convenient time for both of us to accommodate them on our Online course.
Date: ENGLISH Online course begins every 1st & 3rd Monday of the month.
For HINDI & MARATHI Online course please contact us to know the scheduled course
Timings: 6 pm to 8 pm.
All students, upon successful completion of the course will receive a Level 1 certificate from Bach Centre UK.
Course bookings can't be reserved or confirmed until you pay the course fee. A place on the course is not confirmed until we confirm it.
This course is conducted by VIRENDRA SONASARIA who is himself a Bach Foundation Registered Practitioner from Bach Centre UK & a Licensed Level 1 Teacher.
Recommended for:
Doctors & students of ALL Medical Streams, Health care workers & Professionals
Non Medical person who wish to use the system personally or begin to integrate it for use with friends/ family/pets & plants.
YOU WILL LEARN :
History and philosophy of Dr. Edward Bach, his remedies and how they are prepared.
Review of all 38 of Dr. Bach's remedies and when to use the remedies in everyday life.
How to achieve emotional balance by reducing stress, alleviating worry, and improving self-confidence and well-being.
Level 1 completion certificate is a must for further training of level 2 & 3 from Bach Centre UK.
To prepare a treatment bottle yourself for using it personally or for others, pets & plants too.
It is mandatory for this course to be live; student & teacher interacting throughout the course.
This course includes Certificate from Bach Centre; UK, a book recommended by Bach Centre will be given to students, Level 1 Handouts from Bach Centre.
COURSE FEES:
ONLINE COURSE : please click the link to know the current fees /dates for Online courses https://www.facebook.com/bachflowerindia/
Photos & Reviews of our Students for our ONLINE COURSE.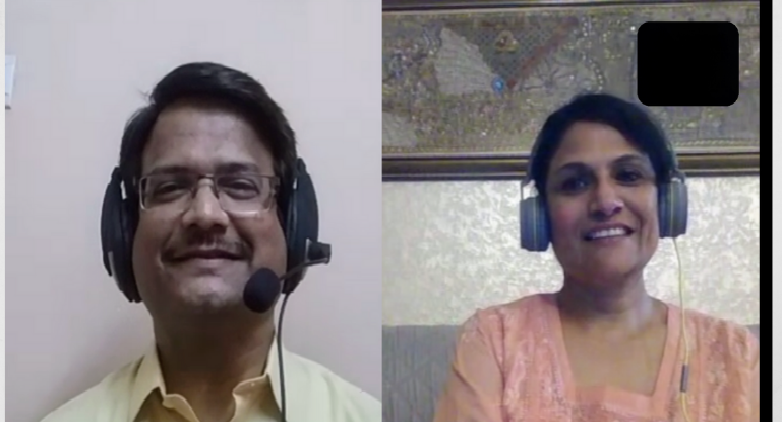 I had the opportunity to take a course on Bach Remedies via Skype by Mr. Virendera Sonasaria last month. Though initially I had my apprehensions on doing this course via Skype, the results were extremely satisfying. It was more like a personalized training program. I was given the flexibility of doing it at my own pace. Mr. Sonasaria walked me through each remedy with a lot of patience and was open to discussions and clearing my doubts- no matter how small or silly.. By the end of the course I could relate to each remedy and was confident enough to start using them. It was a great learning experience!!
– Shunila Mateti (Pune)
Completed my first online workshop with Bach Flower expert Virendraji Sonasaria. Despite being a sceptic and having doubts about online courses, I must say I'm highly pleased with this one. In these difficult times, to use my time wisely and with the right facilitator was really important to me. I'm very very happy with my decision and highly recommend this workshop! The pace and ease of the workshop, the explanations, answers to my questions – all more than satisfactory!!
– Poonam Dhandania (Pune)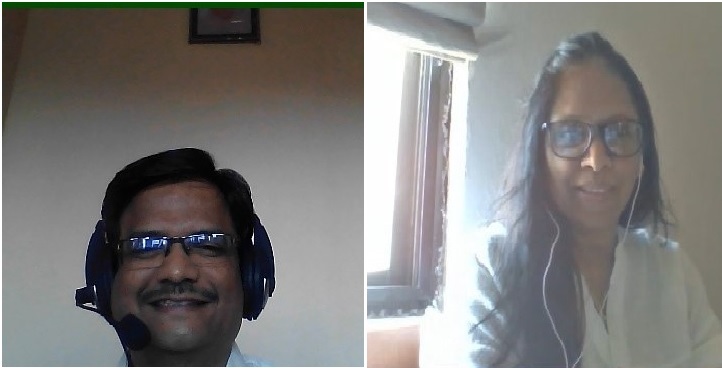 My experience of learning online Skype course of Level 1-Bach flower therapy course with Virendra Sir has been very informative and fruitful. This is the first time ever I took an online course and I didn't even feel the gap or absence of face to face interaction.His way of teaching is very in-depth with many situational examples which one can understand while applying the remedies.He ensures until the concept is clear he will not move to the next topic.M very glad to say that I found a perfect teacher who made learning over Skype very easy going.
He has all the patience to hear and answer your questions. – Roopali Barua (Mumbai)