Students who wish to learn the magnificent Bach flower remedy system now have the option to begin their Level -1 course ONLINE. The online Level-1 course available in English, Hindi & Marathi languages are approved by the Bach Centre, UK. Currently Hindi & Marathi languages courses are approved for Level – 1 only.
DURATION:
Option 1 : Regular Courses for 04 DAYS .
Option 2 : Weekend Courses are held on SATURDAY'S or SUNDAY'S
TIMINGS:

Regular Courses from 5.00 pm to 8.00 pm. (Timings may sometimes change for a course, please confirm with us)
Weekend Courses : 03 hours on 04 Saturday's or Sunday's . Contact us for timings.
COURSE FEES: ₹ 11,500
Course fees for Level – 1 course approved by Bach Centre UK in English / Hindi / Marathi language is Rs. 11,500 . The Online course is specifically designed keeping in mind the convenience of the students. Many doctors, executives, professionals & others who have time constrains choose the online route to begin their Bach Education. To accommodate them on our online course we sometimes work up a convenient time for both of us other than our usual evening course timings mentioned above. To know more contact us.
This course is conducted by VIRENDRA SONASARIA who is himself a Bach Foundation Registered Practitioner (BFRP) from Bach Centre UK & a Licensed Level 1 Teacher.
Recommended for:
Doctors & students of ALL Medical Streams, Health care workers & Professionals
Non Medical person who wish to use the system personally or begin to integrate it for use with friends/ family/pets & plants.
YOU WILL LEARN :
History and philosophy of Dr. Edward Bach, his remedies and how they are prepared.
Review of all 38 of Dr. Bach's remedies and when to use the remedies in everyday life.
How to achieve emotional balance by reducing stress, alleviating worry, and improving self-confidence and well-being.
Level 1 completion certificate is a must for further training of level 2 & 3 from Bach Centre UK.
To prepare a treatment bottle yourself for using it personally or for others, pets & plants too.
Course bookings can't be reserved or confirmed until you pay the entire course fee & we confirm it.
It is mandatory for this course to be live; student & teacher interacting throughout the course.
Payment of entire course fees entitles the students for a Certificate from Bach Centre; UK, (PDF certificate will be provided free; while physical certificate will be charged separately) one book recommended by Bach Centre & Handouts by the Bach Centre for Level – 1 course.
Terms of cancellation: If you cancel a booking we will deduct a non-returnable cancellation fee of Rs. 500/- from any refund. (For Online course only)
If we cancel a course , we will make a full refund of the fee amount received from you.
Enroll onto Level – 1 Online course:
Please read carefully before enrolling to Online Level-1 course
No admission to Online Level-1 course will be confirmed without submitting the enrollment form.
All students willing to enroll for the course have to pay registration charges of Rs. 2000/- of their total course fees at the time of submission of your enrollment form. Balance fees have to be paid on or before one week of your course scheduled date.
Students will have to share the receipt of payment confirmation or upload it at the time of submission of registration form; without which the system will not accept your registration form. Please be ready with the details for easy submission of your registration form.
Please click here for paying the fees for an Online Level -1 course.
Please click here for the enrollment form.
Please click here for the schedule of our future courses.
Note:
1. You must be logged in to your Gmail account to open the Enrolment Form.
2. If you are not logged in your Gmail account pop up will appear & you have to first login into your Gmail account, after which you will be able to fill the Enrolment form.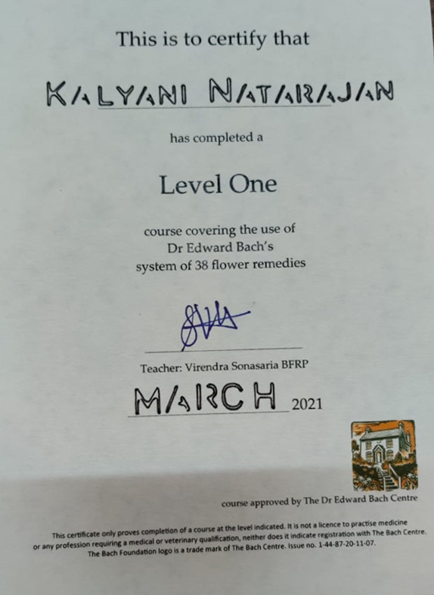 Physical Certificate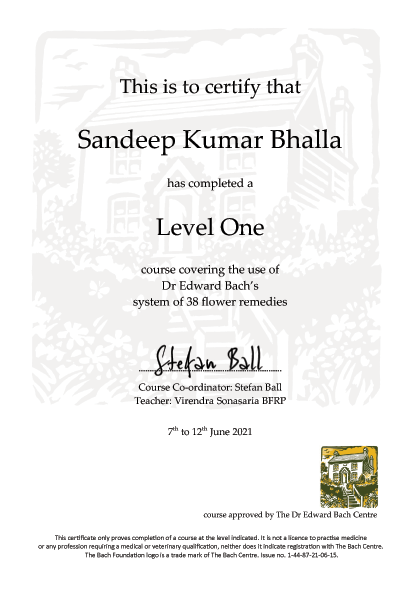 PDF Certificate from Bach Center
This certificate only proves completion of a course at the level indicated. It is not a licence to practise medicine or any profession requiring a medical or veterinary qualification, neither does it indicate registration with The Bach Centre. The Bach Foundation logo is a trade mark of The Bach Centre.
LEVEL-1 ONLINE ENGLISH COURSE (01/07/2021 to 07/07/2021)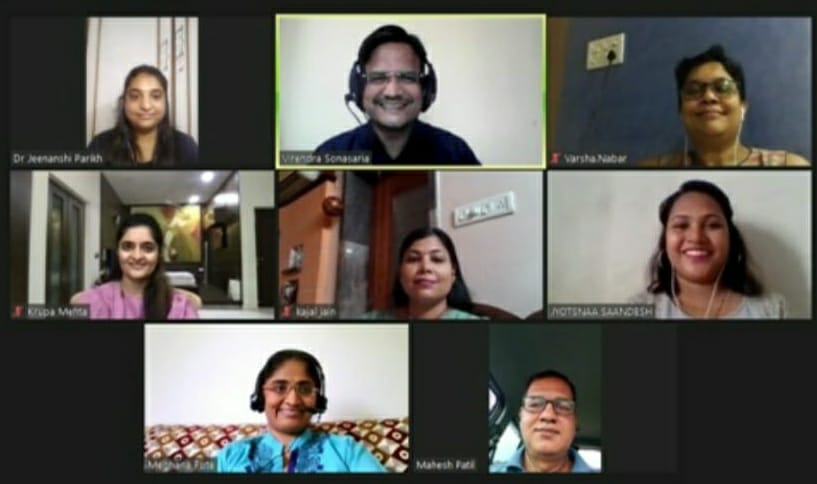 Dr. Jeenanshi Parikh
I completed my Bach flower remedy level one course with Mr Virendra Sonasaria. The course was conducted in easy and systematic manner for doctors as well as non doctors. Virendra ji has profound knowledge of the Bach flower remedies which he has been teaching and practising for long time. Being a homeopath it will be very useful to my patients. I recommend this course for all.
Homeopath – Ahmedabad, Gujarat
Krupa Mehta
I recently finished the bach flower remedies level 1 course from Viren Sir . The course was conducted in a very practical and easy manner. I appreciate the time punctuality and ease of access. I am sure these remedies will contribute in alleviating the well being of any individual
Landscape Artist – Ahmedabad, Gujarat
Mahesh Patil
I have done Bach Flower Remedies course under the excellent guidance of Mr. Virendra Sonasaria. It was a week long course. Virendra ji has full knowledge about Bach Flowers. I was doubtful that the online teaching won't be so effective but it turned out to be a good experience. He provided good & real examples which were valuable & understable too. He is a polite, patient and co-operative person.
Agriculturist – Solapur (Maharashtra)
JYOTSNA MAHADIK
Very nice experience. Learning and adding up to one more new modality to change life of self and others.
Teacher – Mumbai
Varshha Naabar
Recently attended 1st level BFR course with Virendra Sir, Course was very informative, well crafted, lively interaction. This has added value to my life.
LEVEL-1 ONLINE ENGLISH COURSE (07/06/2021 to 12/06/2021)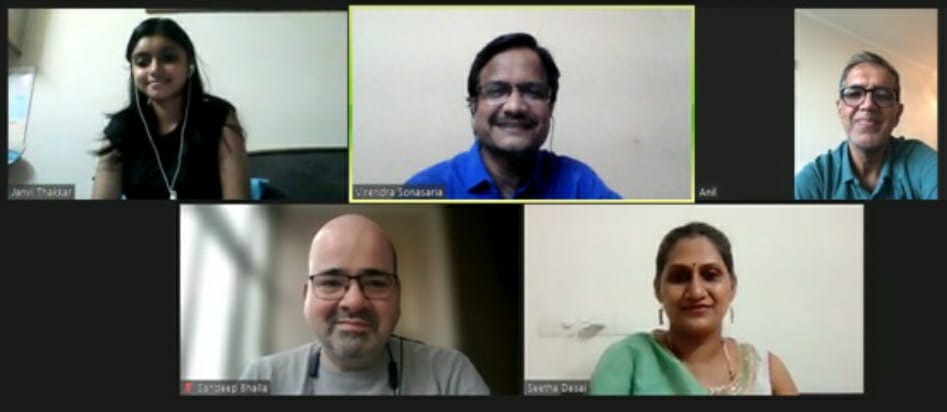 Sandeep Bhalla
I have attended the 1st level recently, it was very well crafted and has given us very good knowledge of remedies. Our teacher Viren Sonasaria who has immense knowledge of the subject and was able to draw the best from every participant, his goal throughout is to make sure all students understand everything and well engaged.
He has so much experience that every remedy is tied up to some live example and that was so easy to understand. I am working for an IT company and have attended much formal training but his way of delivering training is infectious and deep knowledge of subject really amazes me.
I.T. Professional Ghaziabad.
Seetha Desai
Level1 BACH Flower Remedy with Mr.Virendra Sonasaria was Informative, lively n quite an interactive training.
He is approachable, encourages questions and doubts to bring in more understanding n clarity about Remedies. It was fun relating real life characters with specific flower remedy to unbox the real human emotions, passing moods and mainly learnt how to handles these bombarding emotions effortlessly without causing any pain to the client.
Sincere thanks to Mr.Virendra Sonasaria.
Masters Acupuncture – Bangalore
LEVEL-1 ONLINE MARATHI COURSE (03/05/2021 to 08/05/2021)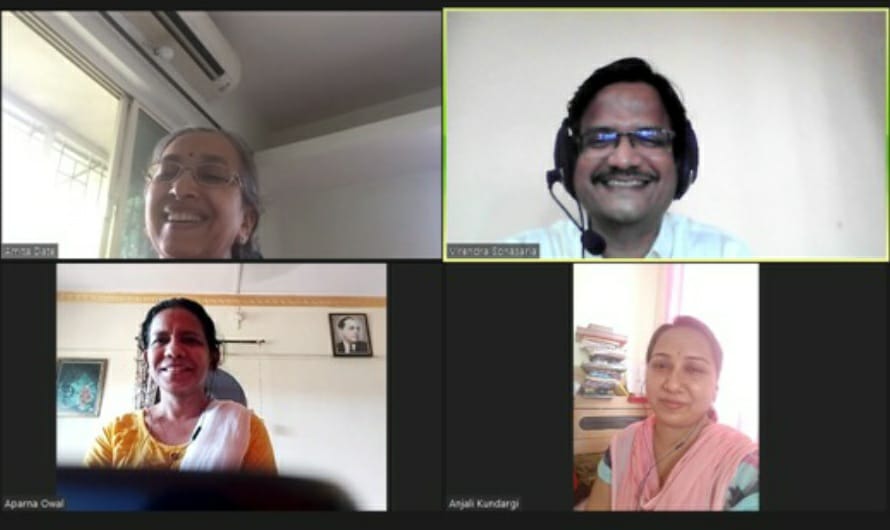 मी ३ मे २०२१ पासून बॅच फ्लॉवर रेमेडिस लेवल 1, हा कोर्स शिकण्यास सुरू केला आहे.. मला हा कोर्स करताना अत्यंत आनंद होत आहे, करण की बॅच फ्लॉवर रिमेडीस हा विषय माझ्या साठी एक वेगळा आणि कुतूहलाचा आहे, अश्या फुलांच्या अर्कापासून आपण माणसांच्या मानसिक आजारांचा उपचार करू शकतो, कुठल्याही tablets किंव्हा injections नदेता हेच मोठे नवल आहे.. आणि म्हणूनच मला हि उपचार पद्धती खुप आवडीची आहे.. अश्या नैसगिर्क पद्धतीने हि मानसिक रोगांचा उपचार केला जाऊ शकतो, हि खूपच नाविण्याची व मानव हिताची गोष्ट आहे.. म्हणूनच मला मनापासून बॅच विद्यापीठ व मला हा कोर्स शिकविणारे विरेंद्र सोनसारिया सर यांचे मानापासून आभार मानायचे आहेत..
मला जास्त आनंद ह्या साठीं झाला कारण हा कोर्स मी माझ्या मातृभाषेत शिकत आहे, व शिकताना सहज सोपा भासत आहे, कारण मी तो माझ्या मातृभाषेत शिकत आहे… विरेंद्र सोनसारिया सर हे सोप्या सरळ पद्धतीने इतंभूत माहिती व उदाहरणासाहित, आमच्या सर्व प्रश्नाचे व शंकांचे निरसन करून देऊन हा विषय शिकवित आहेत, ह्या साठी विरेंद्र सोनसारिया सरांचे मनःपूर्वक आभार
आणि एक विनंती, हा कोर्स जास्तित जास्त विद्यार्थी शिकावेत ज्यांना इंग्लिश बरोबर जमत नाही, त्यांच्या साठी एक चांगली संधी आहे, व पुढचे 2 कोर्स सुदधा बॅच विद्यापीठाने आमच्या सारख्या विद्यार्थ्यांसाठी मातृभाषेत सुरू करण्याची परवानगी द्यावी ही विनंती
धन्यवाद
मी अमिता दाते.श्री विरेंद्र सोनसरिआ सर शिकवत असलेल्या बॅच फ्लॅावर रेमेडी लेव्हल १ या सेशन मध्ये भाग घेतला.
सर अनेक उदाहरणे देऊन प्रत्येक रेमेडी खूप छान समजावून देतात. प्रत्येक आजारा मागे दडलेले मनातील भाव भावना रुग्णा कडून मोकळे पणाने कशा जाणून घ्यायच्या याचे तंत्र त्यांनी चांगले शिकवले.
सेशन करताना वाटत होते कि हे आपण आधी शिकलो असतो तर आपले जीवन अधिक समाधानी आनंदमय झाले असते.
तरूण पिढीने पुढे येणार असलेल्या आव्हानाना तोंड देण्यासाठी बॅच फ्लॅावर रेमेडी सारखे शिक्षण घेतले पाहिजे.श्री विरेंन्द्र सोनसरिआ सरांनी रोज अगदी वेळेवर सेशन सुरू केले व वेळेचा पूर्ण उपयोग करत ते पूर्ण केले.मी त्यांची आभारी आहे.
– अमिता दाते
– पुणे
बेच फ्लॉवर रेमेडिचा कोर्स वीरेन सरांनी अतिशय सध्या आणि सोप्या पद्धतीने शिकविला त्यामुळे अवघड वाटणार विषय सहज शिकता आला आपले जीवन पुष्प औषधीच्या मध्यमातुन समृद्धपणे जगाता येते आणि मनाची कार्य क्षमता वाढता येते हे नव्याने समजले . हा विषय वीरेन सरा मुळे मराठी मध्ये शिकता आला याच खूप आनंद आहे धन्यवाद सर


– अंजली कुंदर्गी
– पुणे
Photos & Reviews of our Students for our ONLINE COURSE.
LEVEL-1 ONLINE ENGLISH COURSE (05/10/2020 to 10/10/2020)
Dr. Ullasini Jani – Naturopath
I joined the Bach flower Remedy course of Mr.VirenSonasaria, as I was always interested in learning about emotional well-being of individual. It was a wonderful experience. He teaches patiently, shares his experiences which helps us to understand the concept clearly. Very happy and satisfied with the way the course was taught.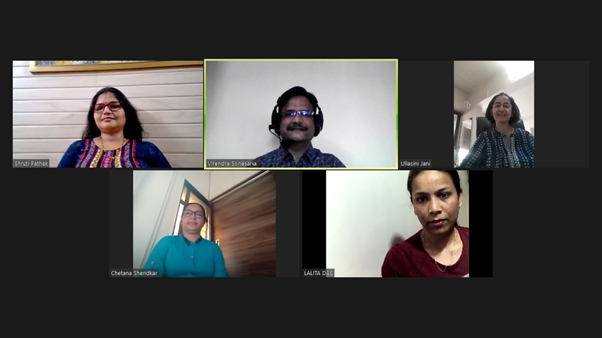 Dr. Shruti Pathak – Naturopath
Introduction to Bach Flower Therapy is an absolutely wonderful course! It's very interesting. I learned a lot about the emotions that people have but no one care about it. Rarely people know that our emotions are so responsible for our health. It's a very unique way of treatment. I think it is a must-take course for those who are interested in holistic treatment! I have completed the online course .The PDF& Documents are very Informative. The interpretation of course is executed very well by mentor, I thank to Mr.Virendra sir for his support & for the very easy way of teaching.

Thanks a lot!
Dr. Shruti Pathak
Dr. Chetana Shendkar – Naturopath
मी डॉ .चेतना शेंडकर बॅच फ्लॉवर रेमेडीचा लेव्हल 1 कोर्स विरेन सरांकडून केला. सरांची शिकवण्याची पद्धत खुप छान आहे . समजेल अशा भाषेत त्यांनी हा कोर्स मला सोपा करून दिला. त्यांनी स्वतःचे अनुभव शेअर केल्या मुळे रेमेडीसमजणे फार सोपे झाले. हा कोर्स केल्यानंतर भावनांचे आपल्या जीवनातील महत्त्व काय आहे ते समजले. आपण आपल्या भावणांवर जर व्यवस्थित नियंत्रण करु शकलो तर जीवन खुप सोपे होईल. यासाठी हा कोर्स खुप महत्त्वाचा आहे. पण जर आपण आपल्या भाषेत हा कोर्स जर केला तर भावना समजुन घेणे खुप सोपे जाईल (जसे मराठी, हिंदी) असे मला वाटते.
Thank you sir.
LEVEL-1 ONLINE ENGLISH COURSE (07/09/2020 to 12/09/2020)
Student's feedback
Dr Jyoti R. Bhivandker – Homeopath
As a homoeopath- this course in Bach remedies is very useful to treat patients as the imbalance in mind is corrected and the healing process is faster .The level 1 course was made easy and simple by Viren Sir because of interaction between all of us as students with loads of experience being shared.
Thank you so very much Viren Sir for bringing in much clarity about the Bach Flowers and its usage.
A Pai – I.T. Consultant
The courses offered at Bach Flower India by Virendra Sir are very good. I completed my Level 1 and found the course to be very beneficial.
Sir keeps the course very interactive, provides many examples during teaching and gives us time to ask our doubts during the sessions. What we learn is recognized by The Bach Centre and we are learning the original syllabus as per the centre. I recommend Bach Flower India to all.
Dr. Anil Vasireddy – E.N.T. & Head & Neck Surgeon; Homeopath
Viren Sonasaria Sir is an excellent teacher with excellent skills. His teaching methods with discussions and his interactions between the participants is excellent even in on line classes. I myself being an e.n.t.and head and neck surgeon, a homeopath and an acupuncturist attended on line work shop in month of September between 7 to12,2020.I sincerely thank you very much sir.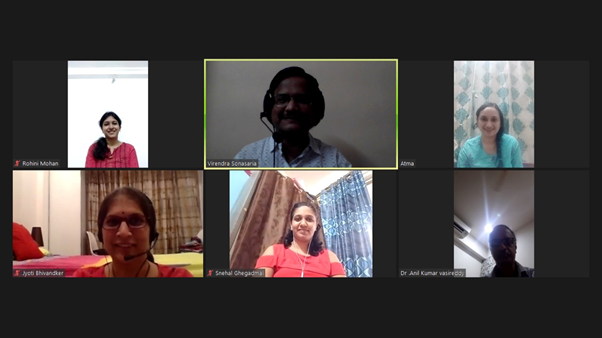 Rohini Mohan – Final Year BHMS student
Being a Homoeopathic student, I made use of the lockdown time by doing this Level 1 course of Bach flower remedies, online. Wanted to do it by a Bach centre approved teacher and that is when I found Virendra sir. It was really fun learning with sir as he gave a lot of examples and kept the session totally interactive. Looking forward to use the remedies in my practice.
Snehal Jadhav – Counseling Psychologist
It was a very new n nice experience to learn Bach therapy. It was a very interactive n informative sessions, thank you Virendra sir.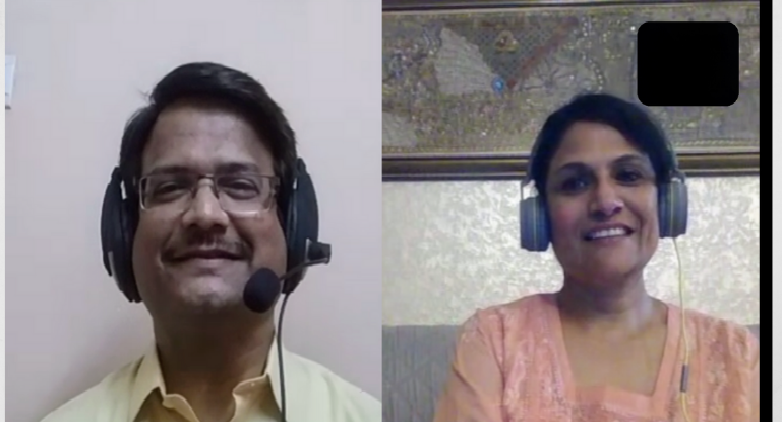 I had the opportunity to take a course on Bach Remedies via Skype by Mr. Virendera Sonasaria last month. Though initially I had my apprehensions on doing this course via Skype, the results were extremely satisfying. It was more like a personalized training program. I was given the flexibility of doing it at my own pace. Mr. Sonasaria walked me through each remedy with a lot of patience and was open to discussions and clearing my doubts- no matter how small or silly.. By the end of the course I could relate to each remedy and was confident enough to start using them. It was a great learning experience!!
– Shunila Mateti (Pune)
Completed my first online workshop with Bach Flower expert Virendraji Sonasaria. Despite being a sceptic and having doubts about online courses, I must say I'm highly pleased with this one. In these difficult times, to use my time wisely and with the right facilitator was really important to me. I'm very very happy with my decision and highly recommend this workshop! The pace and ease of the workshop, the explanations, answers to my questions – all more than satisfactory!!
– Poonam Dhandania (Pune)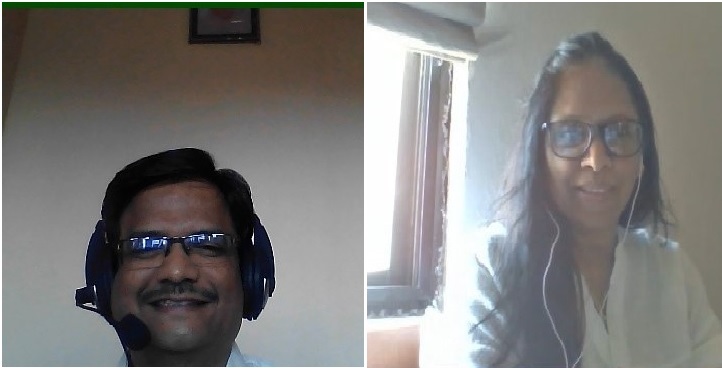 My experience of learning online Skype course of Level 1-Bach flower therapy course with Virendra Sir has been very informative and fruitful. This is the first time ever I took an online course and I didn't even feel the gap or absence of face to face interaction.His way of teaching is very in-depth with many situational examples which one can understand while applying the remedies.He ensures until the concept is clear he will not move to the next topic.M very glad to say that I found a perfect teacher who made learning over Skype very easy going.
He has all the patience to hear and answer your questions. – Roopali Barua (Mumbai)